News and Events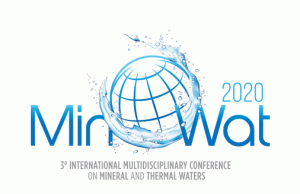 Caserta, Italy from 29th March to 2th April 2020
MinWat 2020 – International Multidisciplinary Conference on Mineral  and Thermal Waters
Second announcment of the conference
Official website: www.minwatitaly2020.org
---
Pyatigorsk, Russia from 2th to 5th October 2019
IAH – CMTW Meeting 2019
Mineral waters:origin and variety of the chemical types
Second circular and preliminary program
---
Memoire of Arpad Lorberer
His main research area was to describe and help utilizing the karst and thermal aquifers of the country. His knowledge regarding Geological and Hydrogeological data of more than a thousand thermal wells become legendary. He become one of the most successful and respected old-school geothermal geologist of Hungary.
He was a founding member representing Hungary in the Mineral and Thermal Waters Committee of IAH since 1996, attended most of their meetings and organised a conference in Hungary as well.
More information in Arpad Lorberer Orbituary
---
Memoire of Professor Jan Dowgiałło
For many years prof. Jan Dowgiałło was an active member of the International Association of Hydrogeologists, co-founder and chairman of the Commission on Thermal and Mineral Waters. For his achievements, he was awarded the Honorary Membership of the IAH.
Prof. Dowgiałło was active until his last days, working on scientific projects, mentoring students, planning new activities. He passed away on the 15th of May 2019 at the age of 87. R.I.P.
More information in Memoire of Professor Jan Dowgiałło